Sunday Summary – 10th & 11th August
Replay needed, as Rhodes keeps Rovers in the FA Cup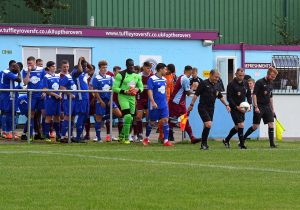 This has been a fairly quiet weekend, in one sense, with just two official games, but incredibly busy for the club as we hosted North Greenford United in the Emirates FA Cup, Extra Preliminary Round on Saturday – with the game ending in a draw, necessitating a replay in Middlesex on Tuesday evening.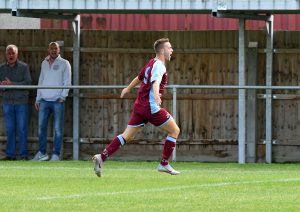 Rovers looked to be in big trouble, after Jai Maisey's 68th minute red-card, with Pritch's side already trailing 1-0 to Sam Olanipekun's 19th minute header, but a stunning goal from Jake Rhodes levelled scores and although both sides had chances, the game ended without any further goals and a replay will take place this week.
The other game took place on Sunday, with the Ladies' team continuing their preparations for a first season in the Gloucestershire County Women's League. Their latest pre-season game saw them narrowly defeated at Mitcheldean, with Jess Dobbins' goal not quite enough to reduce a 2-0 deficit completely. Rovers also missed a great chance to score, when Chloe Taylor missed a penalty, but it was another good run-out for the newest Rovers team and the 2-1 defeat included plenty of encouraging signs.