New First XI manager confirmed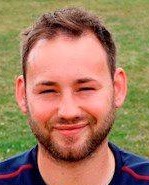 Hellenic League Premier Division side Tuffley Rovers AFC have moved to confirm the appointment of Richard Cox as their new, permanent first team manager with immediate effect.
Cox, who had been holding the role on an interim basis since Mark Pritchett resigned in August, was the unanimous choice of the club's Executive Committee following a recent recruitment process.
Rovers' Football Chairman, Dan Boon, was pleased with the appointment but quick to confirm that the club had undertaken a robust selection exercise to ensure the right appointment.
"At the outset of this exercise, we made it clear that we saw this appointment as pivotal to the future of the club", Boon confirmed. "Whilst Rich had the advantage of knowing the club well, he impressed the panel with his plans for developing the club and making us as successful as possible. We had some great applications, which emphasises the progress which has been made by the club."
Cox, who will be the club's fourth permanent manager since they returned to the Hellenic League in 2013, will take up the role with immediate effect, alongside his role as Lead Youth Development Phase coach at Cheltenham Town.
"I'm pleased we have secured Coxy's services as the first team manager and see this as an opportunity for us to build on the foundations we've started to lay, off the field and in attracting good young players to the club", said Ken Blackburn. "Hopefully this can be the start of a new era for Tuffley Rovers."
Having had the appointment confirmed, Cox was quick to convey his enthusiasm for the task ahead.
"I am delighted to be appointed to the role on a permanent basis", said Cox. "I feel that, after having the role on an interim basis, I have unfinished business and can't wait to work with everyone involved to drive this great club forward."
Rovers await confirmation of the plans for the re-commencement of the Hellenic League season, with a cup competition likely to take place in April and May if the Government roadmap proceeds as intended.