Palmer decides to bow out but hopes for a fitting finale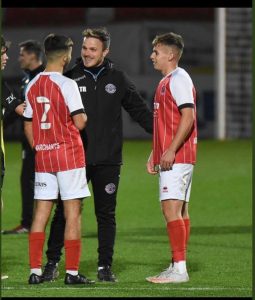 Tuffley Rovers will be looking for a new manager of their Development Squad after Michael Palmer decided to step down from the role, as well as his position as manager of the club's U18s squad.
Palmer's two years with the Hellenic League club have been heavily impacted by the Covid pandemic, with neither of his seasons with the Development Squad – the first in the Gloucestershire Northern Senior League and the second in Hellenic League, Division Two (West) – being fully completed, with his tenure covering only 30 competitive fixtures in two years (with a win ratio of 43% over the two campaigns).
However, much greater success has come in his role with the Rovers U18s squad, where 27 competitive games have yielded a win ratio of almost 63% and included a magnificent, record breaking run in the FA Youth Cup this season, with the club reaching the First Round Proper for the first time in their history, before a battling defeat at EFL club Cheltenham Town.
In addition, the departing coach has greatly assisted the development of several players, including Jacob Geddes and Rudi McKinnon who have become first team regulars with the club' s Hellenic League Premier Division side.
The final fixture of Palmer's spell will come in the shape of the S Turier & Son Cheltenham Youth League Cup Final tomorrow (Thursday) night, when his side will face Bishops Cleeve at Evesham United's Jubilee Stadium.
Palmer has yet to confirm his next role and is looking forward to a brief spell away from the game to "recharge his batteries", following a conversation with Rovers' Chairman Dan Boon.
"Mike spoke with me today and confirmed that he was looking to take a short break, following some difficult personal circumstances, but also felt now was a good time to look for a new role", Boon confirmed. "He leaves on good terms, having done a good job in his two roles, and we wish him every success in the future."
Palmer was also quick to acknowledge the support he'd received during his time at The Rovers.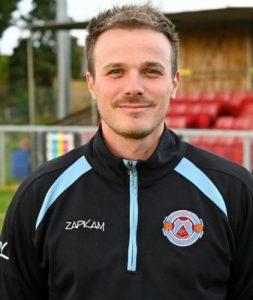 "I have thoroughly enjoyed my time with Tuffley Rovers and I would like to thank all the staff and officials at the club for being so welcoming, encouraging and supportive", he confirmed. "In addition, all the supporters who continued to spur us on even within a difficult year due to Covid."
Palmer reserved special praise for another group.
"Most of all I want to say a big thank you to all the players and their families for all their efforts and support over the last two years. I wish the club all the success in the future."
Chairman, Dan Boon, confirmed that the club were looking to take a different approach to management of their Development and U18s sides going forward.
"Given Mike's decision this offers an opportunity to look again at the structure we have in place and we are probably looking to recruit separate management teams for the two squads he is leaving", he explained.
Ken Blackburn, Head of Football Development, was effusive in his praise of Palmer.
"Michael has worked tirelessly in his roles with both the U18s and Development squads, this last two, difficult seasons. This has resulted in improved results, not least the FA Youth Cup run, and a number of young players coming through for the first team. It is sad that he has decided to move on and we will look to build on the hard work he has put in whilst at Tuffley Rovers, something I would like to thank him for."
Anyone interested in applying for either role should send an expression of interest, setting out their experience and why they believe they are a suitable candidate, to admin@tuffleyroversfc.co.uk not later than 5pm on 16 June 2021.