New sponsor from link to Rovers past
Having recently launched their new kit designs and range of merchandise, in association with AthElite Sports (https://www.athelitesports.co.uk/tuffley-rovers-fc), Uhlsport Hellenic League Premier Division side, Tuffley Rovers, can now confirm their first team kit sponsor for the 2021/22 playing season as South West Electrical.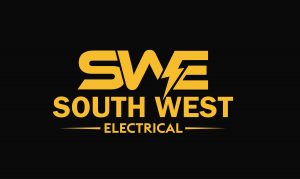 The deal with the new sponsor has come about through a long-term connection with the joint owner of South West Electrical, Shayne Anson (now of Cirencester Town), a former Assistant Manager of the club's Premier Division side and someone who also played for the club's U18s side previously.
Anson and his business partner, Liam Lusty, started their business earlier this year and they specialise in domestic and commercial installations and see teaming up with Rovers as a fantastic opportunity to both gain a little more exposure of their company, but also make a contribution to a club in their local area.
"We are delighted to be teaming up with Tuffley Rovers", Anson confirmed.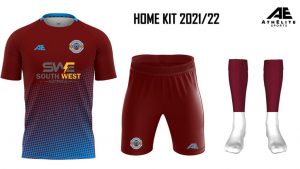 "We are both local lads and we also have a lot of friends who are involved in the club, both as players and in other roles. We saw this as an opportunity to team up with a friendly club that we feel close to", he added. "We are both extremely excited to be part of the bigger project at Tuffley Rovers."
Rovers' Chairman, Dan Boon, is delighted to have secured this sponsorship, as part of a wider sponsorship push that is beginning to reap rewards.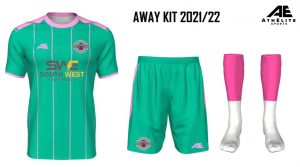 "Obviously, knowing Shayne, in particular, makes this deal a little more special for us and we are delighted to have agreed a sponsorship package that should be good for both parties", he confirmed. "From the moment we started discussions the relationship has been really positive, with both Shayne and Liam giving us a sense that they really want to support the growth and development of the club, alongside the excellent start they've had to the launch of their business."
With the deal agreed, Rovers will now wear the South West Electrical logo on their three shirt designs for the next season, with the new AthElite Sports designs already attracting a great deal of positive feedback.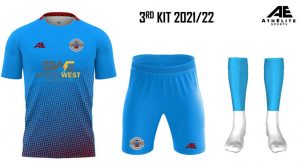 The club are also expected to announce several further sponsorship deals over the coming days, ahead of the new kits being used in the 2021/22 playing season.