New beginnings, as Rovers turn their attention to clearing pathway for youth
Tuffley Rovers ended the 2018/19 season with their Uhlsport Hellenic League, Premier Division status secured for a fifth consecutive season, and with much of their first team squad indicating an intention to return in 2019/20, the club's attention has turned to improving the pathway from their youth section to first team football.
"Although we've seen some really positive developments over the past few seasons, I've had a real sense that our first team has become increasingly separated, in terms of playing quality, from the rest of our squads", said Chairman/Secretary Neil Spiller. "With that in mind, last season I asked Ken Blackburn to join the club, bringing with him a wealth of experience, both of the game in general, but also what it takes to ensure that player development becomes an integral part of a club's plans."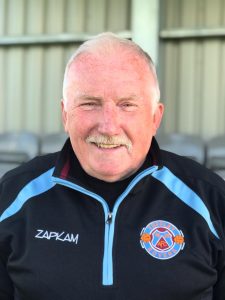 A year after Blackburn's appoint as Head of Football Development, Rovers are now beginning to transform the way in which their squads will operate, with a view to creating a very clear pathway for players to develop, most notably with the way in which Under 18s and reserve teams will operate.
"Despite our second team achieving a solid league position last season, I felt that we needed to shift the balance from one focused on results, to one where player development was our paramount concern", Spiller confirmed.
Blackburn took the opportunity offered by Spiller 12 months ago and still feels he has a lot to contribute to local football.
"Having been with Gloucester city for 19 years, and having managed teams in over 700 games I felt I still had something to offer, and when Neil approached with the role he had in mind for me I was more than happy to come on board, and hopefully give them the benefit of my experience", he confirmed.
With the departure of last season's Reserves' management team, Blackburn took the opportunity to accelerate changes, resulting in the appointment of a new Head Coach, alongside the Under 18s migrating from the control of the youth section, so that their affairs will be managed by the senior section.
The man charged with leading the coaching team will be former Cardiff City and Wales U19s player, Mike Palmer, who joins Rovers after spells coaching at Gloucester City and most recently at Cheltenham Town, an appointment Blackburn is delighted with.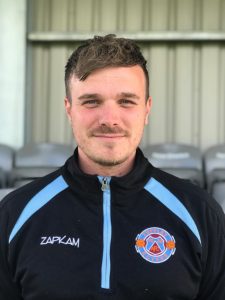 "The backbone of any successful club is its youth and reserve teams, and with Tuffley Rovers already having a well-established youth section, we felt the need for the Under 18s to come under the main club umbrella helped create a clear pathway through to the first team", he mused. "This will be a development squad incorporating both the Reserves and Under 18s players, so with this in mind I was able to bring some new coaches to the club, whom have the same mindset as what we are trying to achieve, developing young players. They are focused on improving players, rather than adding to their personal CV."
"Mike is someone who I worked with at Gloucester City and he's gone on to work in the USA and at Cheltenham Town's Academy, where he coached a successful U15s squad. I think he's the perfect fit, as we try to bring the Reserves and Under 18s together, with the view to using them as a development squad in the future. Our first step is to stop referring to the team as our 'Reserves' and focus on the young group as a Development Squad", Blackburn added.
Palmer, who is UEFA B qualified, makes no secret of his ambition to be successful in the adult game, with an eye on managing at first team level, but he regards that as a long-term goal and is, for now, focused on continuing his success in developing young players.
"I want to offer something different to Tuffley Rovers, creating a squad that will be full of energy, playing an exciting brand of football. If I can offer a different style of coaching that will not only develop the group of players I'll start working with, but help build better relationships with those coming through our youth section", he confirmed. "My focus is 100% on developing the best players we can, so that they can become candidates for the first team."
Palmer will be assisted in managing the Development Squad by Ash Evanson, who is also a UEFA B qualified coach with another impressive CV, having spent ten years coaching at clubs including Gloucester City, Cheltenham Town and Bristol Rovers. He got to know Palmer whilst they were both at Gloucester City and didn't hesitate in taking the opportunity to link up with him again.
"I have known Mike since our time under Ken Blackburn at Gloucester City and when he offered me the chance to get involved at Tuffley, I saw it as a great opportunity to get involved in the adult game, although we want to promote youth and create a platform for players to develop at senior level", Evanson confirmed. "Mike and I share a passion for possession based football, played at a high intensity and want our performances to be exciting to watch."
It was the draw of working with Palmer and Blackburn that ultimately proved decisive for Evanson.
"Once I sat down with Mike and Ken, examining the finer detail of their plans, it was an easy decision to make and I am really looking forward to the challenge of developing young players, with a view to pushing them towards the first team, helping to create a legacy and future success for Tuffley Rovers."
It isn't all new faces at Rovers, though, with the new appointments focusing on management of the club's Gloucestershire Northern Senior League squad, where they will be supported by current Under 18s manager, Jamie Hyett, with a view to creating a continuity between the two development sides that will support players in making the transition to adult football. Hyett, who will work with both teams, retains Chris Ravenhill to work alongside him, but they will be joined by Sam Hill, a Rovers first team player who is looking to move into coaching, alongside his first team commitments. All the changes have filled Hyett with enthusiasm ahead of a first season in the Gloucestershire Floodlit Youth League, after a move across from the Midland Floodlit Youth League.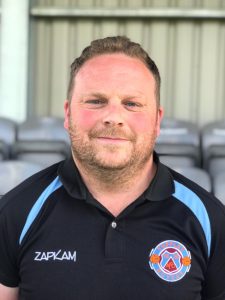 "I have to confess that this is the most excited I've been going into a new season", enthused Hyett. "The chance to work with a new group of coaches is great for me personally, but we have a new group of players and I can't wait to the fantastic squad we've assembled in action."
Hill, who made 31 appearances for the club in the last Hellenic League season, is equally enthusiastic at the opportunity to start on his new role.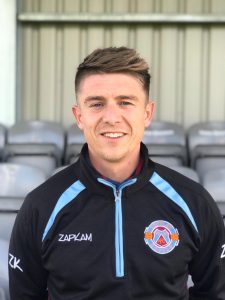 "I personally can't wait to get the season started. I helped with the Under 18s two years ago, but this is a different beast!", he added. "We ooze professionalism this year and its exciting to be surrounded by so many motivated coaches and players. I intend to complete my Level 2 this year and sharpen up my non-league experience with a bit of quality coaching. A lot of our squad have been released from clubs and I know how that feels, so I want to help produce the future of non-league football."
There is one further addition to the coaching set-up, with Craig Darkin joining as a goalkeeping coach and he is another new recruit who demonstrates the value of Blackburn's appointment, having previously worked with him at City, too.
Blackburn was keen to reflect on Tuffley Rovers' own continuing develop, as they have been confirmed as Gloucestershire County Women's League participants for the first time, following the League AGM last week.
"We have also started a new women's team, playing at the ground on Sunday afternoons, which has already attracted players to what has become one of the fastest growing sports. With the Women's World Cup now underway this will potentially create even more interest in the game. I would like for Tuffley Rovers to be more than just a football club, but where people of all abilities can come and use the facilities, in a nice friendly safe atmosphere."