Sunday Summary – 3 March 2019
All games should end after 88 minutes…
…well, that is how it feels after the two results on Saturday, 2 March!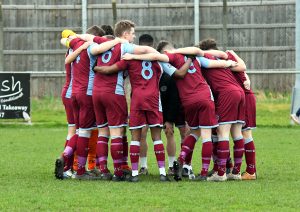 Our first team were seconds away from holding out for a memorable victory over Bishops Cleeve, only for a late, late (93rd minute) goal from Kevin Slack to earn the visitors a 1-1 draw at Glevum Park. Rovers had led through a bizarre own-goal from Cleeve keeper Lewis Clayton, who punched the ball up into the air and into the goal behind him following a Luke Payne free-kick, on 73 minutes, but Cleeve piled on the pressure late in the game to earn a deserved point.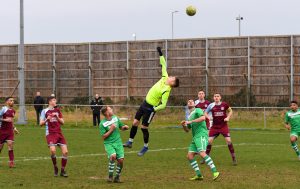 It was another tale of what might have been for the Fifths, who played their GFA Primary Cup (North) semi-final tie against Cirencester League leaders, Chesterton, at Beaufort. Two Alex Whiffen goals made it 2-2 and with two minutes remaining the tie looked to be heading for penalties, only for a heavily deflected effort to spin into the goal and deny Sean Roberts' side the opportunity to make it through to a first cup final.
That defeat doesn't end the Fifths' quest for a trophy, though, as they have a Stroud League Section D Plate competition against Cotswold Rangers Reserves on 6 April and currently sit third in the Division Six table.
So, not the worst weekend; it just could have been a lot better!
NB: Images courtesy of Brian Rossiter.