Rovers sign new striker ahead of Highmoor Ibis game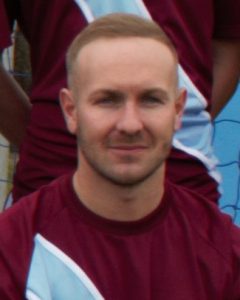 After recording three consecutive wins, Tuffley Rovers' manager Mark Pritchett is not resting on his laurels and has completed the signing of a new centre-forward, after Gareth Jones received International Clearance, as he moved from Welsh side CPS Llanberis.
Jones has been training with Rovers for the past month but was unable to play as the club awaited clearance to sign him from the Welsh club, but now that the administrative exercise has been completed, he will be looking to add to the depth of Pritchett's squad.
The former Malvern Town striker, who has also spent time at Porthmadog, CPD Llanrug, Caernarfon Town, as well as CPD Llanberis, can wait to get started with his new club.
"I'm delighted to sign-on for a great club and can't wait to get on the pitch and get started with Tuffley Rovers", he said. "I want to thank Pritch and his Assistant, Shayne Anson, for their faith in me and I look forward to helping them and the club on the way to success."
Pritchett himself was delighted to add to his numbers, despite the goalscoring form his squad has shown in recent weeks.
"I'm very happy to have finally sorted the International Clearance. Gareth has been waiting patiently to play and he is now desperate to get started on the pitch. He had a good goal-scoring record at Malvern Town, which suggests he's capable of playing a key part in what we're trying to achieve at Tuffley Rovers."
Jones is likely to feature in this Saturday's visit to in-form Highmoor Ibis, as Rovers look to consolidate their place near the top of the Uhlsport Hellenic League, Premier Division table.